Nabha House of Raja Hira Singh the ruler of Nabha of Punjab
Do you know about Nabha House of Raja Hira Singh in Shimla. Lets take you to the lanes of Nabha Estate. The Victorian and Post Victorian architecture in Shimla remains scattered not only along its Heritage ridge but to a distance too. Did you ever try to explore a residential area to its South face that hides enormous buildings?
Nabha House of Raja Hira Singh
Just give yourself a chance to get lost in the lanes of Nabha Estate. Every house, built here by Raja Hira Singh the ruler of Nabha (Punjab), will attract your attention. Originally the land was the site of Inns Own, the property of General Inn who had a number of houses in Shimla, this five acres of land was purchased by Raja Hira Singh in 1887.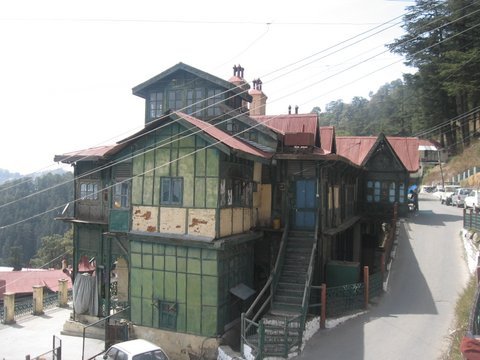 All the 41 blocks constructed by the Raja had their own reason to come up as a part of Shimla. Block Number 1, the Royal Hotel was constructed for the foreign guests of Raja and later in 1916 it was presented to the Army. A Gurudwara was also built in Block 16 and Block 18 was a hall for theatricals. For his queens a different block was built and even today its woodwork is original.
The Government acquired Nabha Estate in 1937 and some other buildings were added to it after independence. The best way to protect the heritage of this estate was the idea of mooted by Mr. P. S. Kairon, the Chief Minister of Punjab, to convert it into a tourist village, which was never implemented.
Today like any other part of Shimla, Nabha Estate also has become a victim of the development, the modern structures, but the age old houses still hold some interesting stories in their bosom.